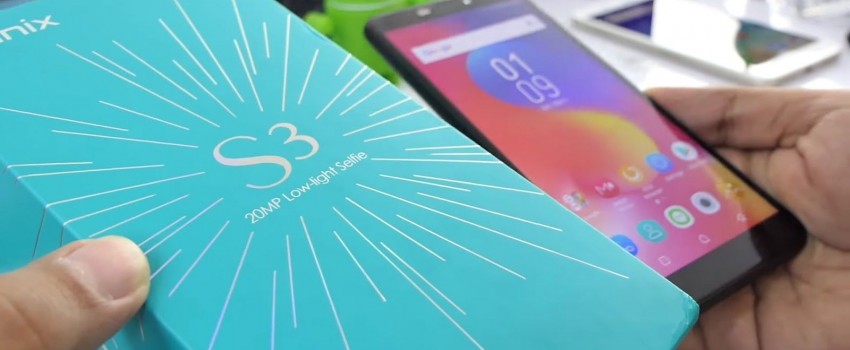 Gadget
Infinix Hot S3, Luxury Selfie with Budget Cheap
# Gadget101 The price is only Rp 2 million!
Infinix advanced smartphone that is named Infinix Hot S3 officially marketed in the country around early March.
Unlike the previous version, this time Infinix Hot S3 is specially designed to pamper the selfie fans with superior front camera features.
But not only there, Infinix Hot S3 has a number of other advantages that make this smartphone a plus and a recommendation for those of you who do not want to spend deep for a quality smartphone.
1. 20MP front-facing camera
Because the main attraction lies in the camera, Infinix did not hesitate to bring a high-power front camera 20 MP, f / 2.0 aperture, Sony IMX 376 sensor capable of making the results more luxurious and impressive selfie. The soft soft flash pair also allows you to get maximum photo quality even with low light conditions.
Another feature given Infinix Hot S3 on its superiority lies in beautify features and effects bokeh (background blur) ala DSLR camera. Being self-centered will not be boring anymore, and you can likes to express yourself indefinitely.
2. Full Screen screen
In addition to qualified camera quality, Infinix Hot S3 is also equipped with full-screen display with 5.7 inch size pinned panel technology IPS (In-Plane Switching) with HD resolution of 1440 x 720 pixels + which reached a density of 282 pixels and 18: 9 aspect ratio. This size would mejadikannya fit in the hand and comfortable to enjoy the various content as well as multimedia dish.
For durability, you need not worry, this magnificent screen was already protected with Corning Gorilla Glass 3 which has a powerful power to withstand the load and scratches from the outside. Pretty and powerful!
3. Operating System XOS 3 supported Android 8.0 Oreo
When talking smartphones, OS or Operating System is one thing worthy of note. Because the operating system is a component that controls electronic device systems. Lucky, Infinix Hot S3 is a selected smartphone that tasted the latest and most sophisticated Android OS today, ie version 8.0 called Oreo.
Because it is the latest version of android, then the features that were presented was certainly different and better than previous versions of android OS. It looks more interesting and most updated.
4. Battery 4000 mAh
Another plus of Infinix Hot S3 lies in its battery capacity of 4000 mAh so it can last longer and offer a minimum of 2 days standby time for normal use. This capacity is certainly more efficient for your hobby or daily can not be separated from the smartphone.
5. Affordable prices
With a variety of advantages, ranging from cameras, screens, operating systems, to a qualified battery, the price Infinix dibanderol for this type of cheap enough, which is only about 2.2 million for HOT S3 with 3 GB of RAM and 32 GB ROM.
6. Other completeness
With a low budget price, Infinix already provide other accessories for smartphones that they remove, such as headsets, USB, charger, manuals, softcase is thick enough, to scratch-resistant. So, you no longer need to spend more money to buy other purposes for this sophisticated smartphone.
How, interested buy?
IDN Times Community is a medium that provides a platform for writing. All the papers made are entirely the responsibility of the author.
---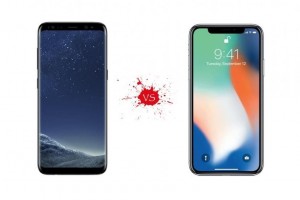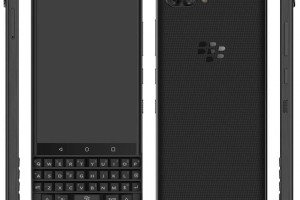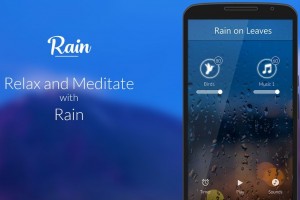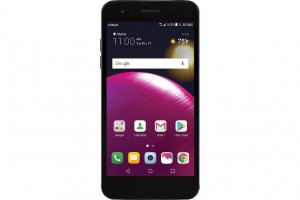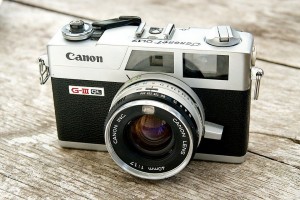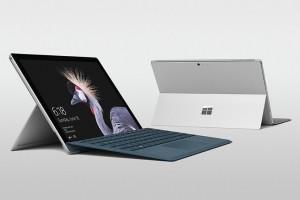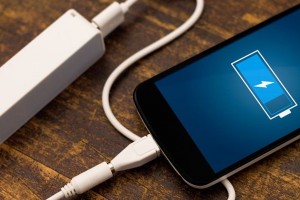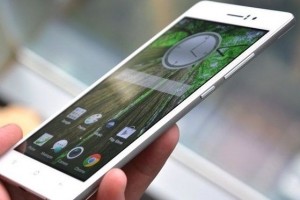 * Quote  from  : https://tech.idntimes.com/
* Ind.translt ————————————–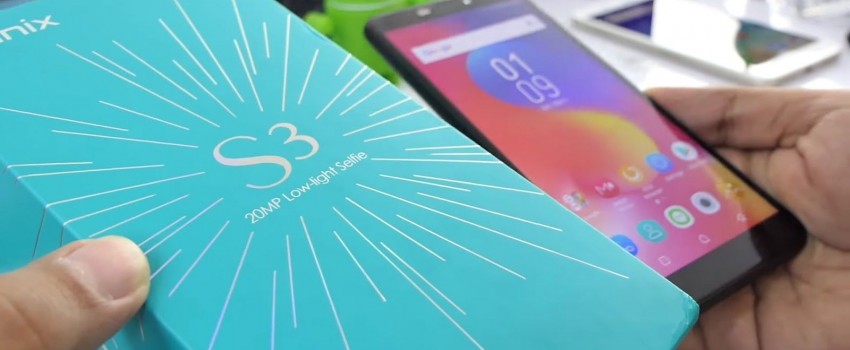 Gadget
Infinix Hot S3, Selfie Mewah dengan Budget Murah
#Gadget101 Harganya pun cuma Rp 2 jutaan!
Smartphone canggih keluaran Infinix yang di beri nama Infinix Hot S3 resmi dipasarkan di tanah air sekitar awal Maret lalu.
Berbeda dengan versi sebelumnya, kali ini Infinix Hot S3 dirancang khusus untuk memanjakan para penggemar selfie dengan fitur kamera depannya yang unggul.
Namun tak hanya sampai disitu, Infinix Hot S3 memiliki sejumlah kelebihan lain yang membuat smartphone ini jadi nilai plus dan rekomendasi bagi kamu yang tak ingin merogoh kocek dalam-dalam untuk sebuah smartphone berkualitas.
1. Kamera depan berkekuatan 20MP
Karena daya tarik utamanya terletak pada kamera, Infinix tak segan-segan untuk menghadirkan kamera depan berkekuatan tinggi 20 MP, aperture f/2.0, sensor Sony IMX 376 yang sanggup membuat hasil selfie lebih mewah dan mengesankan. Low soft light flash yang dipasangkan juga memungkinkanmu mendapatkan kualitas foto maksimal walaupun dengan keadaan minim cahaya.
Keistimewaan lain yang diberikan Infinix Hot S3 pada keunggulannya ini terletak pada fitur beautify dan efek bokeh (background blur) ala kamera DSLR. Ber-selfie ria tak akan membosankan lagi, dan kamu pun bisa sesuka hati mengekspresikan diri tanpa batas.
2. Layar Full Screen
Selain kualitas kamera yang mumpuni, Infinix Hot S3 juga dibekali layar full display dengan ukuran 5.7 inchi yang disematkan teknologi panel IPS (In-Plane Switching) dengan resolusi HD+ 1440 x 720 piksel yang kerapatannya mencapai 282 piksel dan aspek rasio 18:9. Ukuran ini tentu mejadikannya pas dalam genggaman dan nyaman untuk menikmati berbagai konten juga sajian multimedia.
Untuk ketahanan, kamu tak perlu khawatir, layar yang megah ini ternyata sudah dilindungi dengan Corning Gorilla Glass 3 yang memiliki kekuatan ampuh untuk menahan beban dan goresan dari luar. Cantik dan kuat pastinya!
3. Sistem Operasi XOS 3 yang didukung Android 8.0 Oreo
Saat berbicara smartphone, OS atau Operating System adalah salah satu hal yang layak untuk diperhatikan. Karena sistem operasi ini adalah komponen yang mengendalikan sistem perangkat elektronik. Beruntung, Infinix Hot S3 merupakan smartphone terpilih yang mencicipi OS Android terbaru dan paling canggih saat ini, yakni versi 8.0 bernama Oreo.
Karena merupakan versi terbaru dari android, maka fitur yang disuguhkan pun pastinya berbeda dan lebih baik dari OS android versi sebelumnya. Tampilannya lebih menarik dan paling update.
4. Baterai 4000 mAh
Nilai plus lain dari Infinix Hot S3 terletak pada kapasitas baterai nya yang mencapai 4000 mAh sehingga bisa tahan lama dan menawarkan waktu standby minimal 2 hari untuk penggunaan normal. Kapasitas ini dipastikan lebih efisien bagi kamu yang hobi atau kesehariannya tak bisa lepas dari smartphone.
5. Harga yang terjangkau
Dengan berbagai kelebihannya, mulai dari kamera, layar, sistem operasi, hingga baterai yang mumpuni, harga yang dibanderol Infinix untuk tipe ini cukup murah meriah, yakni hanya berkisar 2,2  jutaan untuk HOT S3 dengan RAM 3 GB dan ROM 32 GB.
6. Kelengkapan lain
Dengan harga yang low budget, Infinix sudah memberikan kelengkapan lain untuk smartphone yang mereka keluarkan, seperti headset, USB, charger, buku panduan, softcase yang cukup tebal, hingga anti gores. Sehingga, kamu tak perlu lagi mengeluarkan uang lebih untuk membeli keperluan lain bagi smartphone canggih ini.
Gimana, tertarik beli?
IDN Times Community adalah media yang menyediakan platform untuk menulis. Semua karya tulis yang dibuat adalah sepenuhnya tanggung jawab dari penulis.
---