John Bonham Biography
John Bonham (31st May 1948 – 25 September 1980), also known by his nickname 'Bonzo', is celebrated as being one of the greatest rock drummers of all time, remaining a constant source of inspiration to generations of drummers since his work in the Rock band Led Zeppelin.
Early Years
John Henry Bonham was born on 31st May 1948 in Redditch, Worcestershire, in the Midlands of England: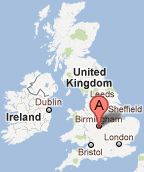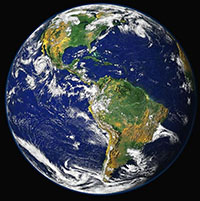 His birth was an eventful occasion with labour lasting 26 hours, after which, his heart stopped beating. The doctor had left the ward, so the nurse on duty called for another doctor who managed to revive him. The nurse later said it was "a miracle" that the baby had survived.
John was the eldest of three children by his parents Joan Isobel Sargent and John Henry Bonham. John's younger brother was called Michael and his younger sister was named Debbie Bonham. (Debbie went on to become a successful singer whose album 'For You and the Moon' reached the top 5 in the UK NME chart.)
The Bonham family lived in a small house on the outskirts of Redditch in Hunt End. John, his father, and grandfather all shared the name John Henry Bonham, but Bonzo's father was known as Jack. Jack was a carpenter who helped run the family business established by his father: JH Bonham & Son, a building company. John's mother Joan, ran a local newsagents shop. These two sources of income enabled John and his younger brother Michael to be sent to the Wilton House private school. At the age of 11, John attended the Lodge Farm County Secondary School from 1960-1964. It was at this school that John received a school report from his headteacher stating: "He will either end up a dustman or a millionaire." John left school aged sixteen and began working for his father as a builder whilst also playing the drums for local bands.
According to John's parents, his enthusiasm for drumming was evident when he was still a small child of five. He would transform handy household objects laying around into percussion instruments for him to bang on. These included bath salt containers, pots and pans from the kitchen and a circular coffee tin which he would beat with knives and forks as a substitute for drumsticks, resulting in a snare drum like sound.
At the age of ten, Joan bought him his first piece of true drumming equipment: a snare drum. Although buying a drum kit for a teenager can be an alarming decision for any parent to make, John's parents knew that their young son had a true passion to learn the instrument. John received his first full drum kit from them aged 15. John later recalled: "It was almost prehistoric… Most of it was rust."
Early Drumming Influences     
John Bonham struck up a friendship with a fellow drummer who lived nearby called Garry Allcock, who may have had some influence on John's drumming. Garry was a few years older than John and had already played with orchestras and was into big-bands and jazz. John made his first acquaintance with Garry by turning up outside his house one day and introducing himself: "My name's John Bonham, I'm a drummer and I'm potty about cars."
Allcock recalls: "I never gave him lessons as such – I didn't teach him at all – but we'd sit in the front room with sticks and a practice pad and I'd show him a few things. It was just a case of: do you know this one? I remember him playing on one of my snare drums and me saying, 'For Christ-sakes, John, take it steady!' I thought he was going to knock it through the floorboards. He certainly hit hard."
According to John's brother Michael, John was heavily inspired when he watched the 1956 biopic film 'The Benny Goodman Story' which starred Gene Krupa, the swing-era master, playing the drums. Michael recalled that "John went to see the film with his dad" in the cinema and that for John "Gene Krupa was god." A notable scene from the film is when he plays his theme tune 'Sing Sing Sing' brilliantly on the Tom Tom drums. John also liked the scene in the film 'Beat The Band' (1946), another film in which Gene Krupa features in, where he plays with the sticks on boiler-room steam pipes.
John was an ardent listener of music on the radio and records. Amongst John's favourite British groups were: Johnny Kidd & The Pirates, The Hollies and The Graham Bond Organisation with one of his drum idols Ginger Baker on drums. He was also a keen listener of American Jazz with drummers such as Buddy Rich, Art Blakey, Max Roach and Louis Bellson.
Bonhams's pre Led Zeppelin Days  
See list of pre Led Zeppelin Bands.
John Bonham was the drummer for The Blue Star Trio when he was 15 years old. In this period he also sat in for and jammed with many other local bands around at the time.
His friend Bill Harvey recalled that he "went out with him a couple of nights to see a band and the first thing he'd say to me was, 'that drummer is crap.' When they came off for a break, he'd go straight up to the bandleader and say, 'Your drummer's not much good, is he? Let me have a go and I'll show you.' He'd get on the drums and everyone would be amazed. So the poor chap would get the sack and John would take his job. He was pushy and he got in wherever he wanted – but he had a heart of gold."
When he was 16 he joined his first semi-pro band: Terry Webb & The Spiders. The band wore distinct purple jackets with velvet lapels in the style of teddy boys. Around this time, John made his first recording in a studio with a pop song 'She's A Mod' by The Senators, the track was released on a rare 1964 compilation album: Brum beat.
After playing with Terry Webb for a year, Bonham joined A Way Of Life in 1965, the same year he married Pat Phillips who he'd met at a gig he played in Kidderminster when he was 16.
When the band were recording a demo at Zella Studios, run by Johnny Haynes, Haynes stated that John's drumming was "unrecordable" as his kit was too loud for the equipment. Once Led Zeppelin had taken off, John sent his critic a gold Led Zeppelin album from Atlanta records inscribed to 'John Henry Bonham' along with a note reading "Thanks for the advice".
John and Pat decided to marry when she became pregnant with their son Jason Bonham. "He met Pat when he was 16 and his love for her didn't diminish at all, through all their years together. Pat went with him everywhere." – Michael Bonham. After the couple were married, John got a day job to bring in a much needed source of income to support Pat and his future family, working for a high-class tailors clothing company in Redditch called Osborne's. During this period, he and Joan lived in his father's caravan, later moving to a high rise flat in Eve Hill, Dudley, where they were still residing when Led Zeppelin's first album was released in 1969.
By early 1968, John Bonham had built up a strong reputation amongst musicians and bands in the Redditch area for being one of the best drummers around. He had the combination of power, stamina, technique and stage presence that made him stand out. However, he also had an instinct to play thunderously loud and hard, breaking lots of drum heads along the way. In many venues, they would have in place a volume limit which would cut the power off once the sound went above its set threshold. Bonham often exceeded these volume limits, cutting off the power which led to him being banned from playing again in many venues. Dave Pegg, a friend of Bonham's said that John would recall and laugh about how "I got blacklisted in Birmingham. They used to say, 'Your're too loud! There's no future in it.' Nowadays you can't play loud enough!."
Bonham would often join and leave bands in quick succession. His brother Michael writes: "John was known for going from band to band. As soon as he got a better offer, he was gone. You could turn up expecting to see him at a gig and he wouldn't be there. He'd be off playing somewhere else with another band."
The Formation of Led Zeppelin
John met Robert Plant in late 1965 when he joined The Crawling King Snakes (Robert sang lead vocals) in between his two spells of playing with A Way Of Life. Plant was born just a few months after John (August 20th 1948) and grew up in Kidderminster, Worcester. He was young and full of determination to 'make it' in a successful band.
Meanwhile, Jimmy Page was playing lead guitar with the successful group The Yardbirds which he joined in 1966. The Yardbirds had been busy touring America and were managed by Peter Grant. After The Yardbirds had broken up, Jimmy decided to build up a new band with the expertise of Peter Grant, with the aim of signing with a major record label. The talented bassist John Paul Jones heard about Jimmy's new group and asked if he could join. Jimmy agreed as he already knew what John Paul Jones was capable of as a musician when he'd been recruited as a session bassist for The Yardbirds recording of their album 'Little Games' released in 1967. Robert Plant was recommended to Jimmy as a potential singer for his new musical project. Jimmy Page followed up on this recommendation, finding Robert Plant to be the right person for the group on both an artistic and personal level. It was Robert Plant who suggested including his previous bands drummer John Bonham.
By this time John had been touring around the UK with American folk singer Tim Rose, and was earning a substantial living, with much interest showed in his abilities. Jimmy Page and manager Peter Grant went to check out John's drumming first hand at a Tim Rose concert which took place at a club in Hampstead, North London, July 1968. Jimmy was impressed and invited John to join the band. However, around this same time John had also been recieving other tempting offers from esteemed artists such as Joe Cocker and Chris Farlowe who were in positions to offer John more financially lucrative prospects. Plant and Grant bombarded Bonham with telegrams of persuasion (eight from Plant and fourty from Grant) sent to John at his favourite local pub: 'Three Men in a Boat' in Walsall. Bonham finally decided to accept Grant's offer, joining the band in early September 1968. Bonham said: "I decided I liked their music better than Cocker's or Farlowe's."
Led Zeppelin Years                                   
The newly formed band temporarily used the name: The New Yardbirds to completed previously arranged commitments made by The Yardbirds which included a tour of Scandinavia. These duties were completed by the 17th September 1968.
A month later the group, now called Led Zeppelin, were already in the studio recording their eponymous debut album. Manager, Peter Grant, secured one of the few decent record deal in the history of rock and roll. He negotiated with Atlanta records an unprecedented advance of $200,000 with high fees to be paid to the band for concert appearances whilst also ensuring the band retained creative and financial freedom.
John Paul Jones: "We recorded in October 1968 with Glyn Johns at Olympic Studios in Barnes. It was old style recording. We just sat there with a few screens to cover the ampsup and it was a big 'live' room, so everything leaked into everything else, which was part of the sound. We did it in about 15 hours with another 15 for mixing, so it was 30 hours in all to make Led Zeppelin."
Led Zeppelin went on to record seven more studio albums, (see Led Zeppelin Discography page) most of which were recorded in various studios in Britain, Europe and the USA. By 1970, the band largely recorded using mobile recording facilities at the Hampshire mansion in Headly Grange. Jimmy described some of the advantages of Led Zeppelin using Headly Grange to record: "The reason we went there in the first place was to have a live-in situation where you're writing and really living the music. We'd never really had that experience before as a group, apart from when Robert [Plant] and I had gone to Bron-Yr-Aur. But that was just me and Robert going down there and hanging out in the bosom of Wales and enjoying it. This was different. It was all of us really concentrating in a concentrated environment and the essence of what happened there manifested itself across three albums (IV, Houses of the Holy, Physical Graffiti)."
One of the most recognisable characteristics of Led Zeppelin's music was their large, bottom heavy sound led by the powerful and tight rhythm section of Bonham and Jones. Page's production and recording techniques played an important part in capturing John's sound. For example the echoey drum sound achieved in the song 'When the Levee Breaks', off 'Led Zeppelin IV', stemed from a recording idea of Jimmy's. He recorded John playing his drums at the bottom of a staircase in Headly Grange using two Beyerdynamic M160 microphones placed at the top of the stairs which created the distinctly large sound.
Two months after recording 'Led Zeppelin', the band set off for their first tour of America in December 1968. Bonham befriended Carmine Appice, the drummer of Vanilla Fudge (who Led Zeppelin were supporting). Carmine introduced him to Ludwig drums which he was using himself. John immediately liked the 'big' rich sound created by the drums and would play exclusively on Ludwig drums for the rest of his career.
Led Zeppelin toured extensively, selling out hundreds of shows all around the world from December 1968 – July 1980, including eleven tours of the USA, four of Europe, two of Japan and one of Australasia.
There are many rumours surrounding the bands behaviour on these tours, which include: drug abuse, fighting, sexual experimentation and hotel room destruction, each of which Bonham has been atributed to.
Bonham was fined and recieved a suspeded sentence in February 1978, for his part in a violent incident taking place on 23rd of July 1977 at a concert in Oakland, California, which involved members of the Led Zeppelin crew.
John returned to England to be present for the birth of his second child with Pat, forgoing the tax exile of the other band members due to the disruption affecting Led Zeppelin's commitments. Zoë Bonham was born in 1975.
During Led Zeppelin concerts, Bonham's infamous drum solo 'Moby Dick' would last upto thirty minutes, showcasing his vast creativity and incredible physical endurance. The solo was structured to include free improvisation, set patterns and a finale. John Bonham commented on the solo: "Not everybody likes or understands a drum solo. So I like to bring in effects and sounds to keep their interest – like 'phasing' on the pedal timpani. I try to play something different every night, but the basic plan is the same – from sticks to hands, and then the tymps and the final build-up.  I usually play for 20 minutes, and the longest I've ever done was just under 30. It's a long time, but when I'm playing it seems to fly by."
The title 'Moby Dick' was a homage to the great white whale in Herman Melville's novel of the same name. The drum solo was first refered to by this title when it appeared as the penultimate track on the 'Led Zeppelin II' album, released in October 1969. Before this album, it was previously known as 'Pat's Delight'. The version of 'Moby Dick' that appears on the album was actually an amalgamation of different drum clips Jimmy Page had recorded of John in the studio These clips were collected and edited into a continuous drum 'Solo' later by Page. Bonham said "I didn't actually sit there and play a drum solo especially for the record. They just pieced it together."
Bonham's instrumentation for live shows was unique and innovative. From 1969 onwards, he expanded the number of peripheral percussion instruments played on stage to include: congas, orchestral timpani, and finally a symphonic gong that he would set on fire near the end of concerts (see image). The 'Dallas Times Herald' credited Bonham as being the first to use electronic drum synthesisers during a concert, in a performance of 'Kashmir' which took place in Dallas, Texas 1977.
John and his family lived in their country estate called Old Hyde Farm, Worcestershire. Bonham's financial success, allowed him to pursue and endulge in his lifelong passion for vintage motorcars and motorcycles. By the end of 1970, he had collected 21 vintage cars which he stored at Old Hyde Farm. Some of these cars apear in John Bonham's dream sequences in the Led Zeppelin film 'The Song Remains The Same' released in 1976. He was also the owner of 'The Plough' pub in nearby villiage Shenstone which he planned on converting so as to be able to drive his cars and bikes right behind the bar.
Death                                                
Visit the Death section of the site.
In September 1980 all four members of Led Zeppelin had begun rehearsing in preparation for their first tour of North America since 1977, which was planned to kick off on October 17th in Montreal, Canada. The rehearsals took place near Jimmy Page's Windsor home where the band was staying. It was here where John Paul Jones and Benje LeFevre (Led Zeppelin's road manager) discovered Bonham's body, in the morning of September 25th. Bonham had died tragically from inhalation of vomit in bed during his sleep, aged just 32.
In the day leading up to his premature death, Bonham had been on a 12-hour binge drinking session, which began at noon and lasted until midnight, when he fell unconscious. He had consumed an alarming 40 units of vodka. The UK's recommended maximum intake of alcoholic beverages per day for men is 3-4 units. After falling unconscious on a sofa, he was put to bed by an assistant where he could sleep off his drunkenness. The assistant laid him on his side with pillows for support.
John Paul Jones: "Benje and I found him. It was like, "Let's go up and look at Bonzo, see how he is." We tried to wake him up… It was terrible. Then I had to tell the other two… I had to break the news to Jimmy and Robert. It made me feel very angry – at the waste of him… I can't say he was in good shape, because he wasn't. There were some good moments during the last rehearsals … but then he started on the vodka." "I think he had been drinking because there were some problems in his personal life. But he died because of an accident. He was lying down the wrong way, which could have happened to anybody who drank a lot."
An ambulance was called in the morning immediately after Bonham was discovered, but it was too late for them to do anything. The police also arrived at Jimmy's house, but no suspicious circumstances were identified.
An inquest into John Bonham's death was held at East Berkshire coroner's court on October 18th where it was determined that Bonham had died from inhalation of his own vomit during sleep which led to pulmonary edema. (Pulmonary edema describes fluid accumulation in the lungs, which can cause respiratory failure.) The cause of death was put down as "consumption of alcohol". A verdict of accidental death was arrived at and recorded.
Robert Plant describes John's frame of mind as they drove to their last rehearsal together: "On the very last day of his life, as we drove to the rehearsal, he was not quite as happy as he could be. He said, "I've had it with playing drums. Everybody plays better than me." We were driving in the car and he pulled off the sun visor and threw it out the window as he was talking. He said, "I'll tell you what, when we get to the rehearsal, you play the drums and I'll sing." And that was our last rehearsal."
John Bonham's family funeral service took place on October 10th 1980 at Rushock Parish Church in Worcestershire. Around 250 mourners attended, made up of family, friends, band mates and other musicians including: Roy Wood, Denny Laine, Bev Bevan and Jeff Lynne. Paul McCartney left a wreath and tributes flooded in from fellow drummers including Carmine Appice, Phil Collins, Cozy Powell and Carl Palmer. After the family service, the funeral procession made its way to Worcester Crematorium where the final service was held.
Swan Song Records (Led Zeppelins record label started by their manager Peter Grant) issued a statement on December 4th 1980, which addressed the many rumors regarding the bands uncertain future following the death of Led Zeppelin's drummer John Bonham:
"We wish it to be known that the loss of our dear friend and the deep sense of undivided harmony felt by ourselves and our manager, have led us to decide that we could not continue as we were." 
Wealth at death (Net Worth): £856,498: administration, 18 May 1981, CGPLA Eng. & Wales
Awards & Accolades
Many years after John Bonham's death, he continues to maintain a reputation as one of the greatest rock drummers of all time.
References:
* quoted from  John Bonham.co.uk
IND. tranlst ——————————-
John Bonham Biografi
John Bonham (31 Mei 1948 – 25 September 1980), juga dikenal dengan julukannya 'Bonzo', dirayakan sebagai salah satu drumer rock terbesar sepanjang masa, tetap menjadi sumber inspirasi konstan bagi generasi drumer sejak dia bekerja di band Rock Led Zeppelin.. Awal Tahun John Henry Bonham lahir pada tanggal 31 Mei 1948 di Redditch, Worcestershire, di Midlands of England: Kelahirannya merupakan kejadian penting dengan persalinan yang berlangsung selama 26 jam, dan setelah itu, jantungnya berhenti berdetak. Dokter telah meninggalkan bangsal, jadi perawat yang bertugas memanggil dokter lain yang berhasil menghidupkannya kembali.
Perawat kemudian mengatakan bahwa itu adalah "keajaiban" bahwa bayi itu selamat. John adalah anak tertua dari tiga bersaudara oleh orang tuanya Joan Isobel Sargent dan John Henry Bonham. Adik John bernama Michael dan adik perempuannya bernama Debbie Bonham. (Debbie kemudian menjadi penyanyi sukses yang album 'For You and the Moon' mencapai puncak 5 di chart NME Inggris.) Keluarga Bonham tinggal di sebuah rumah kecil di pinggiran Redditch di Hunt End. John, ayahnya, dan kakeknya berbagi nama John Henry Bonham, tapi ayah Bonzo dikenal sebagai Jack. Jack adalah seorang tukang kayu yang membantu menjalankan bisnis keluarga yang didirikan oleh ayahnya: JH Bonham & Son, sebuah perusahaan bangunan. Ibu John Joan, mengelola toko koran lokal. Kedua sumber penghasilan ini memungkinkan John dan adiknya Michael dikirim ke sekolah swasta Wilton House. Pada usia 11, John menghadiri Sekolah Menengah Lodge Farm County dari tahun 1960-1964. Di sekolah inilah John menerima laporan sekolah dari kepala sekolahnya yang menyatakan, "Dia entah akan berakhir dengan tukang debu atau jutawan." John meninggalkan sekolah berusia enam belas tahun dan mulai bekerja untuk ayahnya sebagai pembangun , sementara juga bermain drum untuk band lokal.
Menurut orang tua John, antusiasmenya untuk bermain drum terbukti saat masih berusia lima tahun. Dia akan mengubah benda-benda rumah tangga yang praktis yang diletakkan di seputar instrumen perkusi agar dia bisa terus maju. Ini termasuk wadah garam mandi, panci dan wajan dari dapur dan timah kopi melingkar yang akan dikalahkannya dengan pisau dan garpu sebagai pengganti stik drum, sehingga menghasilkan snare drum seperti suara. Pada usia sepuluh tahun, Joan membelikannya peralatan drum pertamanya: sebuah snare drum. Meskipun membeli drum kit untuk remaja bisa menjadi keputusan yang mengkhawatirkan bagi setiap orang tua, orang tua John tahu bahwa anak laki-laki mereka memiliki hasrat sejati untuk mempelajari instrumen tersebut. John menerima drum drum pertamanya dari mereka berusia 15., John kemudian bercerita: "Itu hampir prasejarah … Sebagian besar karat." Pengaruh Druming Awal John Bonham membuat persahabatan dengan sesama drummer yang tinggal di dekatnya yang disebut Garry Allcock, yang mungkin memiliki pengaruh pada drum John. Garry beberapa tahun lebih tua dari John dan sudah bermain dengan orkestra dan menjadi band besar dan jazz.
John berkenalan dengan Garry dengan baru-baru ini muncul di luar rumahnya dan memperkenalkan dirinya: "Namaku John Bonham, saya seorang drummer dan saya sedang main-main dengan mobil." Allcock ingat: "Saya tidak pernah memberinya pelajaran seperti itu – sama sekali saya tidak mengajarinya – tapi kami duduk di ruang depan dengan tongkat dan alas latihan dan saya akan menunjukkan kepadanya beberapa hal. Itu hanya kasus: apakah kamu tahu yang ini? Saya ingat dia bermain di salah satu drum snare saya dan saya berkata, 'Demi Kristus, John, ambillah dengan mantap!' Kupikir dia akan mengetuknya melalui papan lantai. Dia pasti memukul keras. "Menurut saudara laki-laki John, John sangat terinspirasi saat melihat film biografi tahun 1956 'The Benny Goodman Story' yang membintangi Gene Krupa, master era ayun, bermain drum. Michael ingat bahwa "John pergi untuk menonton film bersama ayahnya" di bioskop dan untuk John "Gene Krupa adalah tuhan." Adegan yang menonjol dari film ini adalah ketika dia memainkan lagu tawanya 'Sing Sing Sing' dengan cemerlang di Tom Tom juga menyukai adegan di film 'Beat The Band' (1946), sebuah film lain di mana fitur Gene Krupa masuk, di mana ia bermain dengan tongkat pada pipa uap boiler-room. John adalah pendengar musik yang bersemangat. radio dan rekaman
.Di antara kelompok favorit John Inggris adalah: Johnny Kidd & The Pirates, The Hollies dan The Graham Bond Organization dengan salah satu drum idola Ginger Baker pada drum.Dia juga pendengar yang tajam dari American Jazz dengan drumer seperti Buddy Kaya, Art Blakey, Max Roach dan Louis Bellson
Bonhams's pra Led Zeppelin
. John Bonham adalah drummer The Blue Star Trio saat berusia 15 tahun. Pada periode ini dia juga duduk dan macet dengan band lokal lainnya sekitar saat itu. Temannya Bill Harvey ingat bahwa dia "pergi bersamanya beberapa malam untuk melihat sebuah band dan hal pertama yang dia katakan kepada saya adalah, 'drummer itu omong kosong.' Ketika mereka turun untuk istirahat, dia akan langsung menemui pemimpin band dan berkata, 'drummer Anda tidak begitu bagus, apakah dia? Biarkan saya pergi dan saya akan menunjukkannya kepada Anda.' Dia akan naik drum dan semua orang akan takjub. Jadi orang malang itu akan mendapatkan karung itu dan John akan mengambil pekerjaannya. Dia memaksa dan dia bisa ke mana pun dia mau – tapi dia punya hati emas. " Ketika berusia 16 tahun, dia bergabung dengan band semi pro pertamanya: Terry Webb & The Spiders. Band ini mengenakan jaket ungu yang berbeda dengan beludru beludru dengan gaya anak laki-laki teddy. Sekitar saat ini, John membuat rekaman pertamanya di sebuah studio dengan sebuah lagu pop 'She's A Mod' oleh The Senator, lagu ini dirilis pada album kompilasi langka tahun 1964: Brum beat. Setelah bermain dengan Terry Webb selama setahun, Bonham bergabung dengan A Way Of Life pada tahun 1965, pada tahun yang sama ia menikahi Pat Phillips yang ia temui pada pertunjukan yang dimainkannya di Kidderminster saat berusia 16 tahun.
Ketika band tersebut merekam demo di Zella Studios, yang dikelola oleh Johnny Haynes, Haynes menyatakan bahwa drum John "tidak dapat direkam" karena kitnya terlalu keras untuk peralatan ini. Begitu Led Zeppelin lepas landas, John mengirim kritiknya sebuah album Led Zeppelin emas dari catatan Atlanta yang bertuliskan 'John Henry Bonham' bersama dengan sebuah catatan yang bertuliskan "Terima kasih atas sarannya". John dan Pat memutuskan untuk menikah saat dia mengandung putra mereka Jason Bonham. "Dia bertemu dengan Pat saat berusia 16 tahun dan cintanya kepadanya sama sekali tidak berkurang, sepanjang tahun mereka bersama. Pat pergi bersamanya ke mana-mana. "- Michael Bonham Setelah pasangan itu menikah, John mendapat pekerjaan sehari-hari untuk menghasilkan sumber pendapatan yang sangat dibutuhkan untuk mendukung Pat dan keluarga masa depannya, bekerja untuk perusahaan pakaian penjahit kelas tinggi di Redditch yang disebut Osborne's Selama periode ini, dia dan Joan tinggal di kafilah ayahnya, kemudian pindah ke sebuah flat tinggi di Eve Hill, Dudley, di mana mereka masih tinggal saat album pertama Led Zeppelin dirilis pada tahun 1969.
Pada awal 1968, John Bonham telah membangun reputasi yang kuat di antara musisi dan band di daerah Redditch karena menjadi salah satu drummer terbaik di sekitarnya. Dia memiliki kombinasi antara kekuatan, stamina, teknik dan kehadiran panggung yang membuatnya menonjol. Namun, ia juga memiliki naluri untuk Bermain dengan gemuruh keras dan keras, menghancurkan banyak kepala drum di sepanjang jalan.Di banyak tempat, mereka memiliki batas volume yang akan mengurangi daya saat suara di atas ambang batas yang ditetapkan. Bonham sering melampaui batas volume ini, dipotong melepaskan kekuatan yang menyebabkan dia dilarang bermain lagi di banyak tempat. Dave Pegg, seorang teman Bonham mengatakan bahwa John akan mengingat dan menertawakan bagaimana "Saya masuk daftar hitam di Birmingham. Mereka biasa mengatakan, 'Anda terlalu keras! Tidak ada masa depan di dalamnya.' Saat ini Anda tidak bisa bermain cukup keras !. " Bonham sering bergabung dan meninggalkan band secara berurutan. Saudaranya Michael menulis: "John dikenal karena pergi dari band ke band.Segera setelah mendapat tawaran yang lebih baik, dia telah pergi.Anda bisa muncul berharap bisa melihatnya pada sebuah pertunjukan dan dia tidak akan berada di sana. Aku akan bermain di tempat lain dengan band lain. "
Pembentukan Led Zeppelin
John bertemu dengan Robert Plant pada akhir tahun 1965 saat bergabung dengan The Crawling King Snakes (Robert menyanyikan vokal) di antara dua mantra bermain dengan A Way Of Life.  Robert Plant  lahir hanya beberapa bulan setelah John (20 Agustus 1948) dan dibesarkan di Kidderminster, Worcester. Dia masih muda dan penuh tekad untuk 'membuatnya' di band yang sukses. Sementara itu, Jimmy Page bermain gitar dengan grup sukses The Yardbirds yang ia ikuti pada tahun 1966. Yardbirds telah sibuk berkeliling Amerika dan dikelola oleh Peter Grant. Setelah The Yardbirds putus, Jimmy memutuskan untuk membangun sebuah band baru dengan keahlian Peter Grant, dengan tujuan untuk menandatangani kontrak dengan label rekaman utama. Bassis berbakat John Paul Jones  mendengar tentang kelompok band  baru Jimmy  , john  bertanya apakah dia bisa bergabung. Jimmy setuju karena dia sudah tahu apa yang John Paul Jones mampu sebagai musisi saat dia direkrut sebagai bassist sesi untuk rekaman The Yardbirds dari album 'Little Games' yang dirilis pada tahun 1967. Robert Plant direkomendasikan kepada Jimmy sebagai potensinya. penyanyi untuk proyek musik barunya. Jimmy Page menindaklanjuti rekomendasi ini, menemukan Robert Plant menjadi orang yang tepat untuk kelompok ini baik secara artistik maupun personal. Adalah Robert Plant yang menyarankan memasukkan drummer band sebelumnya John Bonham.
Pada saat ini John telah berkeliling ke Inggris bersama penyanyi rakyat Amerika Tim Rose, dan mendapatkan banyak penghasilan, dengan banyak minat menunjukkan kemampuannya. Jimmy Page dan manajer Peter Grant pergi untuk memeriksa drum John langsung di konser Tim Rose yang berlangsung di sebuah klub di Hampstead, London Utara, Juli 1968. Jimmy terkesan dan mengundang John untuk bergabung dengan band ini. Namun, sekitar waktu yang sama, John juga telah menerima tawaran menggoda lainnya dari artis terhormat seperti Joe Cocker dan Chris Farlowe yang berada dalam posisi untuk menawarkan prospek yang menguntungkan bagi John secara finansial. Plant dan Grant membombardir Bonham dengan telegram persuasi (delapan dari Plant dan empat puluh dari Grant) dikirim ke John di pub lokal favoritnya: 'Three Men in a Boat' di Walsall. Bonham akhirnya memutuskan untuk menerima tawaran Grant, bergabung dengan band ini pada awal September 1968. Bonham berkata, "Saya memutuskan bahwa saya menyukai musik mereka lebih baik daripada Cocker's atau Farlowe." Led Zeppelin Years Band yang baru dibentuk untuk sementara menggunakan nama tersebut: The New Yardbirds untuk menyelesaikan komitmen yang telah disusun sebelumnya yang dibuat oleh The Yardbirds yang mencakup tur Skandinavia. Tugas ini selesai pada 17 September 1968. Sebulan kemudian kelompok tersebut, yang sekarang disebut Led Zeppelin, sudah berada di studio yang merekam album debut mereka yang narsis.
Manajer, Peter Grant, mendapatkan satu dari sedikit kontrak rekaman yang layak dalam sejarah rock and roll. Dia bernegosiasi dengan Atlanta mencatat kemajuan yang belum pernah terjadi sebelumnya sebesar $ 200.000 dengan biaya tinggi untuk dibayarkan ke band untuk penampilan konser sementara juga memastikan band ini mempertahankan kebebasan kreatif dan finansial. John Paul Jones: "Kami mencatat pada bulan Oktober 1968 dengan Glyn Johns di Olympic Studios di Barnes, itu adalah rekaman gaya lama Kami hanya duduk di sana dengan beberapa layar untuk meliput ampsup dan itu adalah ruang 'live' yang besar, jadi semuanya bocor ke dalam hal lain, yang merupakan bagian dari suara Kami melakukannya dalam waktu sekitar 15 jam dengan 15 lainnya untuk pencampuran, jadi 30 jam sekali untuk membuat Led Zeppelin. " Led Zeppelin kemudian merekam tujuh album studio lagi, (lihat halaman Led Zeppelin Discography) yang sebagian besar direkam di berbagai studio di Inggris, Eropa dan Amerika Serikat. Pada tahun 1970, band ini sebagian besar tercatat menggunakan fasilitas rekaman bergerak di rumah mansion Hampshire di Headly Grange. Jimmy menggambarkan beberapa keuntungan dari Led Zeppelin yang menggunakan Headly Grange untuk merekam: "Alasan kami pergi ke sana untuk pertama kalinya adalah memiliki situasi hidup dimana Anda menulis dan benar-benar menjalani musik. Kami tidak pernah benar-benar memiliki pengalaman itu sebelumnya sebagai sebuah kelompok, terlepas dari kapan Robert [Plant] dan saya pergi ke Bron-Yr-Aur.Tapi itu hanya saya dan Robert yang pergi ke sana dan nongkrong di dada Wales dan menikmatinya.
Kami semua benar-benar berkonsentrasi di lingkungan yang terkonsentrasi dan esensi dari apa yang terjadi di sana memanifestasikan dirinya di tiga album (IV, Rumah Suci, Graffiti Fisik). " Salah satu ciri musik Led Zeppelin yang paling bisa dikenali adalah suara berat dan bawah yang berat yang dipimpin oleh bagian ritme Bonham dan Jones yang kuat dan ketat. Teknik produksi dan rekaman Page memainkan peran penting dalam menangkap suara John. Misalnya suara drum echoey yang diraih dalam lagu 'When the Levee Breaks', off 'Led Zeppelin IV', berakar dari ide rekaman Jimmy's. Dia mencatat John memainkan drumnya di tangga di Headly Grange menggunakan dua mikrofon Beyerdynamic M160 yang diletakkan di puncak tangga yang menciptakan suara yang sangat besar. Dua bulan setelah rekaman 'Led Zeppelin', band ini berangkat untuk tur pertama mereka di Amerika pada bulan Desember 1968. Bonham berteman
John Paul Jones: "Benje dan aku menemukannya. Rasanya seperti, "Mari kita naik dan melihat Bonzo, lihat bagaimana keadaannya." Kami mencoba membangunkannya … Sungguh mengerikan. Lalu aku harus menceritakan pada yang lain … aku harus menyampaikan kabar itu pada Jimmy dan Robert. Itu membuat saya merasa sangat marah – pada pemborosan dia … Saya tidak bisa mengatakan dia dalam keadaan baik, karena dia tidak sehat. Ada saat-saat bagus selama latihan terakhir … tapi kemudian dia memulai vodka. "" Saya rasa dia sudah minum karena ada beberapa masalah dalam kehidupan pribadinya. Tapi dia meninggal karena kecelakaan. Dia berbaring dengan cara yang salah, yang bisa terjadi pada siapa saja yang banyak minum. "Ambulans dipanggil keesokan harinya segera setelah Bonham ditemukan, tapi sudah terlambat bagi mereka untuk melakukan sesuatu. Polisi juga tiba di rumah Jimmy, tapi tidak ada keadaan yang mencurigakan.
Sebuah pemeriksaan atas kematian John Bonham diadakan di pengadilan pemadam kebakaran Berkshire Timur pada tanggal 18 Oktober di mana ia memutuskan bahwa Bonham telah meninggal karena menghirup muntahannya sendiri saat tidur yang menyebabkan edema paru. (Edema paru menggambarkan akumulasi cairan di paru-paru, yang dapat menyebabkan gagal napas.) Penyebab kematian diturunkan sebagai "konsumsi alkohol". Sebuah putusan kematian disengaja telah tiba dan dicatat. Robert Plant menggambarkan kerangka berpikir John saat mereka menjalani latihan terakhir mereka bersama-sama: "Pada hari terakhir hidupnya, saat kami melaju ke latihan, dia tidak begitu bahagia seperti dirinya. Dia berkata, "Saya sudah memilikinya dengan bermain drum. Semua orang bermain lebih baik dariku. "Kami mengendarai mobil dan melepaskan pelindung sinar matahari dan melemparkannya ke luar jendela saat dia sedang berbicara. Dia berkata, "Saya akan memberi tahu Anda apa, ketika kita sampai di latihan, Anda bermain drum dan saya akan bernyanyi." Dan itu adalah latihan terakhir kami. "Layanan pemakaman keluarga John Bonham berlangsung pada tanggal 10 Oktober 1980 di Rushock Gereja Paroki di Worcestershire. Sekitar 250 pelayat hadir, terdiri dari keluarga, teman, teman band dan musisi lainnya termasuk: Roy Wood, Denny Laine, Bev Bevan dan Jeff Lynne. Paul McCartney meninggalkan karangan bunga dan upeti yang dibanjiri para drummer termasuk Carmine Appice, Phil Collins, Cozy Powell dan Carl Palmer. Setelah dinas keluarga, prosesi pemakaman berjalan menuju Worcester Crematorium dimana layanan terakhir diadakan. Swan Song Records (label rekaman Led Zeppelins yang diawali oleh manajer mereka Peter Grant) mengeluarkan sebuah pernyataan pada tanggal 4 Desember 1980, yang membahas banyak rumor tentang band-band yang tidak pasti di masa depan setelah kematian drummer Led Zeppelin John Bonham: "Kami ingin diketahui bahwa kehilangan teman tersayang kita dan rasa harmoni yang tak terbagi yang dirasakan oleh diri kita dan manajer kita, telah membuat kita memutuskan bahwa kita tidak dapat melanjutkannya seperti kita. "Kekayaan saat kematian (Net Worth): £ 856.498: administrasi, 18 Mei 1981, CGPLA Eng. & Wales
Penghargaan & Penghargaan
Beberapa tahun setelah kematian John Bonham, dia terus mempertahankan reputasi sebagai salah satu drumer rock terbesar sepanjang masa. Rock Classic mencantumkan Bonham sebagai nomor satu dalam daftar '50 Greatest Drummers in Rock '- 2005 Majalah Stylus memberi peringkat Bonham sebagai drumer rock terbesar nomor 1 dalam daftar mereka: '50 Greatest Rock Drummers' – 2007 Tempat Gigwise Bonham sebagai 'The Greatest Drummer Of All Time '- Cuplikan pembaca Majalah Rhythm 2008 memilih Bonham sebagai Nomor 1 dalam film mereka: '50 Greatest Drummers Of All Time' – Majalah Modern Drummer 2009 menggambarkan Bonham sebagai drummer rock 'n' roll terbesar dalam sejarah "- 2010 Serial BBC: 'Saya di Rock' n 'Roll Band!' dinilai Bonham sebagai drummer terbaik sepanjang masa. – 2010 Dalam polling pembaca oleh Rolling Stone: 'Pembaca Rolling Stone Memilih Drumer Terbaik Sepanjang Masa', Bonham terpilih sebagai nomor satu dan "memimpin daftar dengan selisih yang signifikan" – 2011