Mengadakan  Kompetisi cover musik video

                                 Anda dapat mengikuti
 acara
Kompetisi ini
                   dengan terlebih dahulu membuat cover  musik video  Anda
                               melalui
YOUTUBE, SMULE  atau   REDKARAOKE
  Dan selanjutnya  kami akan memilih video video cover yang telah 
                   anda buat tersebut dan memilih
  berdasarkan jumlah tertentu
            mungkin 5 cover video  atau 10, atau 15, 20, 25 atau MAX 30 cover video.
          KAMI AKAN MEMILIH VIDEO ANDA BERDASARKAN JUMLAH TERTENTU 


             mungkin 5 cover video atau 10, atau 15, 20 


                    , 25 atau MAX 30 COVER VIDEO .. 


          selanjutnya kami akan memilih video terbaik (3 cover video)
                       untuk mendapatkan $ 30 


            sebagai hadiah dari kami. 

dan kami akan mengirimkan       


                          melalui western union 


                       untuk itu

 bagi para pemenang. 


               

Anda dapat mengirim email konfirmasi dalam kurun 
                waktu selama 7 hari semenjak tanggal pengumuman
                             pemenang  ke :

                     
                      jointroll@mail.com 

dengan format 


               nama lengkap Anda, 

email dan alamat lengkap.

  
                      
                            
==================================================================
               —— Even  Band  Music ——-
12.  December Event
         The Beatles
    All You Need is LOVE
https://www.thebeatlesonline.co.uk/
=======================================================
11. November Event
        Rolling Stones
    "   Death Flower  "
http://www.rollingstones.com/band/
========================================================
1.0 Event (oktober )
                                 KRAKATAU 
                                "GEMILANG"
========================================================
9. EVENT SEPTEMBER 2018
                                       FOO FIGHTER 
                            "BIG ME (TALK ABOUT IT)"
========================================================
8.  EVENT  AGUSTUS 2018
                                       NIRVANA
                                 "come as you are "
================================================== ====
4, 5, 6, 7. EVENT OF MAY  To  Juli 2018
Olivia Newton John (Grease)
       "hopelesly devoted to you"
================================================== ======
                                     ROD STEWART

                         "  THE FIRST CUT  IS THE DEEPEST "

================================================== ======
2
. EVENT
FEBRUARI  To  Maret 
2018 
                                                      " ode  to  my  family  "
========================================================
  1 . EVENT OF JANUARI  2018
========================================================
========================================================
 EVENT  OF DECEMBER  2017
                         " PLEASE DONT TEASE "

======================================================
 NOVEMBER  EVENT 2017
                                        "  overture of  tommy  "
=======================================================
 OKTOBER   EVENT  2017 :
                                           ABBA

                                  "  I Ve  Been Waiting For You  "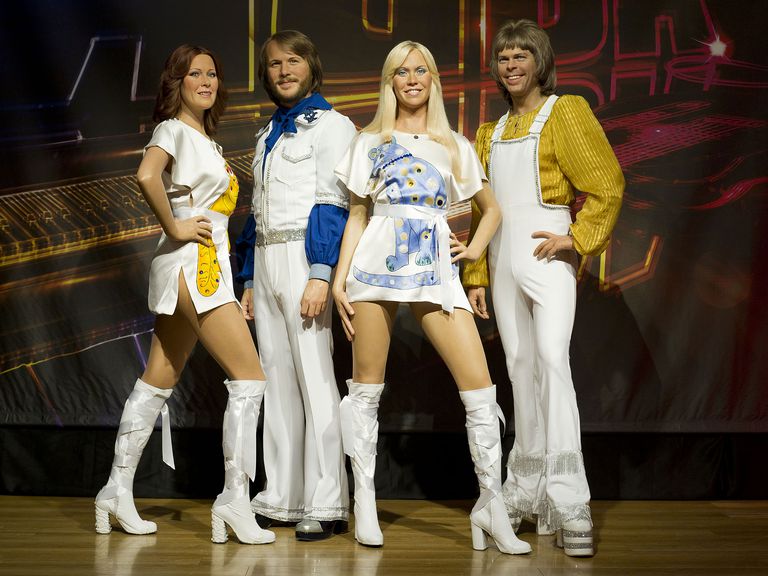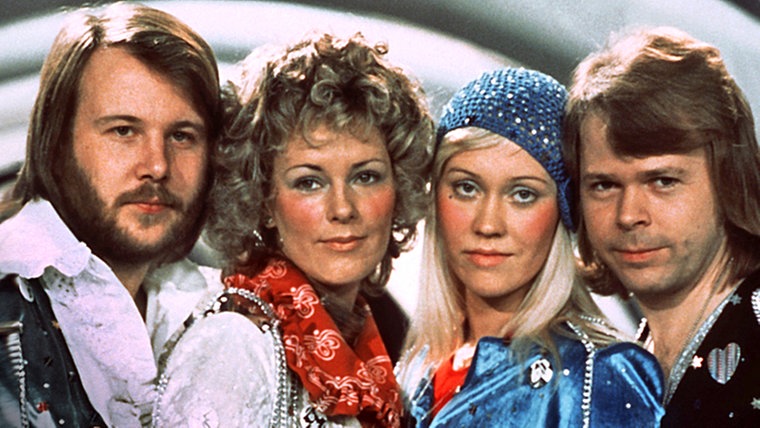 =======================================================
SEPTEMBER  EVENT  2017
                                REO SPEEDWAGAGON

                                     "   ROLL WITH THE CHANGES "
REO Speedwagon
From Wikipedia, the free encyclopedia
For the vehicle, see REO Speed Wagon.
"Speedwagon" redirects here. For Robert E.O. Speedwagon, the character from JoJo's Bizarre Adventure, see Phantom Blood § Jonathan's allies.
REO Speedwagon
REO Speedwagon in June 2011
Background information
Origin Champaign, Illinois, U.S.
Genres
Hard rock
pop rock
soft rock
Years active 1967–present
Labels
Epic
Speedwagon
Sony/Legacy
Associated acts Styx
Website reospeedwagon.com
Members
Neal Doughty
Kevin Cronin
Bruce Hall
Dave Amato
Bryan Hitt
Past members See members section
REO Speedwagon (originally styled as R.E.O. Speedwagon) is an American rock band from Champaign, Illinois. Formed in 1967, the band cultivated a following during the 1970s and achieved significant commercial success throughout the 1980s. Hi Infidelity (1980) contained four US Top 40 hits and is the group's best-selling album, with over ten million copies sold.
Over the course of its career, the band has sold more than 40 million records and has charted thirteen Top 40 hits, including the number ones "Keep On Loving You" and "Can't Fight This Feeling". REO Speedwagon's mainstream popularity dissipated in the 1990s but the band remains a popular live act.[1][2]
Advertisement for an REO Speed Wagon
In the fall of 1966, Neal Doughty entered the electrical engineering program at the University of Illinois in Champaign, Illinois, coming in as a junior. On his first night, he met another student, Alan Gratzer. They held an impromptu jam session in the basement of their Illinois Street Residence Hall dormitory,[2][3] and soon started a rock band. Gratzer had been a drummer since high school, and was playing in a local group on the weekends, while Doughty had learned some Beatles songs on his parents' piano.
Doughty started to follow around Gratzer's band, eventually sitting in on a song or two. The keyboard player was the leader, but several other band members were unhappy with the situation. On the last day of the university's spring semester, guitarist Joe Matt called the band's leader and told him that he, drummer Gratzer, and bassist Mike Blair had decided to leave the band and start a new one with Doughty.
They made a list of songs to learn over the summer break, and Doughty landed a summer job to buy his first keyboard. On his Farfisaorgan, he learned "Light My Fire" by The Doors. The members returned to school in the fall of 1967, and had their first rehearsal before classes even started. They named the band REO Speedwagon, from the REO Speed Wagon, a flatbed truck Doughty had studied in transportation history, and the initials are those of its founder Ransom E. Olds. Rather than pronouncing REO as a single word as the motor company did, they chose to spell out the name with the individual letters each pronounced ("R-E-O"). An ad in the school newspaper produced their first job, a fraternity party that turned into a food fight. They continued to perform cover songs in campus bars, fraternity parties, and university events. The first lineup consisted of Doughty on keyboards, Gratzer on drums and vocals, Joe Matt on guitar and vocals, Mike Blair on bass and vocals.
In early 1968, Terry Luttrell became lead singer, and Bob Crownover joined as the guitar player, replacing Matt. When Mike Blair left the band in the summer of 1968, Gregg Philbin replaced Blair, Marty Shepard played trumpet and Joe McCabe played sax until McCabe moved to Southern Illinois University. Crownover played guitar for the group until the summer of 1969 when Bill Fiorio replaced him. Fiorio then departed in late 1969, eventually assuming the name Duke Tumatoe, and went on to form the All Star Frogs. Steve Scorfina (who would go on to foundprogressive rock/album-oriented rock band Pavlov's Dog) came aboard for over a year, composing with the band and performing live, before being replaced by Gary Richrath in late 1970.
Richrath was a Peoria, Illinois-based guitarist and prolific songwriter who brought fresh original material to the band. With Richrath on board, the regional popularity of the band grew tremendously. The Midwestern United States was the original REO Speedwagon fan stronghold and is pivotal in this period of the band's history.
The band signed to Epic Records in 1971. Paul Leka, an East Coast record producer, brought the band to his recording studio in Bridgeport, Connecticut where it recorded original material for its first album. The lineup on the first album consisted of Richrath, Gratzer, Doughty, Philbin, and Luttrell.
Debut album[edit]
With their equipment being hauled to dates in a friend's station wagon, REO played bars and clubs all over the Midwest. The band's debut album, R
========================================================
 AUGUST  EVENT 2017

                                     Evie Sands

                     "  (  ANGEL OF THE MORNING ) "

                     "   ANGEL OF THE MORNING   "
                   About  ANGEL  OF  THE MORNING  include  also 
                               EVIE  SANDS ( ORIGINAL )
        There are 2 or several versions about
           the birth of some Evie state
SINGER , SONGWRITER , GUITARIST
1. BORN     FEBRUARI , 26 1946
               NATIONALLY           AMERICAN
              SPOUSE                    RICHARD GERMINARO.
SINGER, ,SONGWRITER , MUSICIAN, RECORD PRODUCER
2. BORN        18 , JULY , 1946  BROKLYN , NEW  YORK  USA
    GENRE        RHYTM AND BLUES , rOCK , POP BLUES, , AMERICAN INDI ROCK
A&M SP-4239 – Any Way That You Want Me – 1970
Haven ST-9202 – Estate of Mind – 1974
RCA Victor AFL1-2943 – Suspended Animation – 1979
Train Wreck Records TW-009 – Women in Prison – 1999
Train Wreck Records TW049 – Queen Of Diamonds / Jack Of Hearts – Billy Vera & Evie Sands – 2014
Singles
[
edit
]
ABC 10458 – The Roll/My Dog – 1963
Gold 215 – Danny Boy, I Love You So/I Was Moved – 1964
Blue Cat 118 – Take Me For A Little While/Run Home To Your Mama – 1965 (US #114)
Blue Cat 122 – I Can't Let Go / Uptight – 1965
Cameo 413 – Picture Me Gone/It Makes Me Laugh – 1966
Cameo 436 – The Love Of A Boy / We Know Better – 1966
Cameo 475 – Angel Of The Morning / Dear John – 1967
Cameo 2002 – Billy Sunshine / It Makes Me Laugh – 1967 (US #133)
A&M 0980 – Until It's Time For You To Go / Shadow Of The Evening – 1968
A&M 1026 – One Fine Summer Morning / I'll Hold Out My Hand – 1969
A&M 1090 – Any Way That You Want Me / I'll Never Be Alone Again – 1969 – Billboard Hot 100 #53 (Aug.) Cashbox #45, CAN #40 (RPM Magazine)
A&M 1157 – Maybe Tomorrow / Crazy Annie – 1969
A&M 1175 – But You Know I Love You / Maybe Tomorrow – 1970 – Billboard Bubbling Under Hot 100 #110, Billboard Adult Contemporary #30 (March)
A&M 1192 – It's This I Am, I Find / Take Me For A Little While – 1970
Haven 7010 – You Brought The Woman Out Of Me/Early Morning Sunshine – 1974 – Billboard Hot 100 #50 (March 1975), Cashbox #63
Haven 7013 – I Love Makin' Love To You/One Thing On My Mind – 1974 – Billboard Hot 100 #50 (August 1975), Cashbox #44
Haven 7020 – Yesterday Can't Hurt Me/(Am I) Crazy Cause I Believe – 1975 – Billboard Adult Contemporary #36 (Dec.)
Haven 806 – The Way You Do The Things You Do/Love In The Afternoon – 1976
RCA 11549 – Keep My Love Light Burnin' / I Can't Wait For You – 1979
RCA 11653 – You Sho' Look Good To Me / Brain Damage –1979
     In 1965 SANDS  signed to the Blue Cat label of Red Bird; she toured with Red Bird star act the Shangri-Las and began a lasting collaboration with the producer/composers Chip Taylor and Al Gorgoni with the release of the single "Take Me For a Little While" (written by Trade Martin). Prior to its release, a test pressing of Sands' recording was stolen by a Chicago-based record promoter, who took it to established Chess recording artist Jackie Ross, who was coming off the major pop/soul hit "Selfish One". Ross and her producers loved the song, and recorded, pressed and released the record within 48 hours, beating Sands' version to the street by a week. Backed by the marketing and promotional muscle of Chess, and with Ross' name attached, this version received the lion's share of airplay.
    The subsequent legal struggle set back Sands' career before it had had a chance to get started. By the time Chess withdrew the Ross single from the marketplace, Sands' version only broke through in the few cities (like Los Angeles) that had stayed 'on the fence', waiting to see which version to play.[2] Ross was unaware of the duplicityinvolved  and left Chess shortly afterwards. Sands' follow-up single, "I Can't Let Go", was lost amidst the post "Take Me" chaos, leaving Brit invaders the Hollies clear to score a hit cover in the spring of 1966.
  Pada tahun yang sama, Sands memulai debutnya di Cameo-Parkway dan melanjutkan pola lagu yang diperkenalkan oleh Sands menjadi sukses bagi artis lain. Pada tahun 1967, single terbaru Sands, "Angel of the Morning" yang ditulis oleh Chip Taylor, terjebak dalam masalah bisnis label. Meskipun single tersebut adalah salah satu lagu radio yang paling banyak diminta di mana pun diputar, dan 10.000 eksemplar terjual habis, kebangkrutan yang tertunda label itu membatalkan keberhasilan potensial rekaman itu; beberapa bulan kemudian, Merrilee Rush yang tidak diketahui berhasil mencetak Sepuluh Besar dengan lagu itu. Peresmian terakhir Sands di Cameo-Parkway adalah "Billy Sunshine" pada Januari 1968, pelacakan mencapai grafik Bubbling Under Hot 100 Singles milik Billboard sebelum Cameo'S. 
artikel: wikipedia