Kustin Ayuwuragil, CNN Indonesia
Tuesday, 04/07/2017 11:32
WhatsApp will Have a Unlimited <i> Night Mode </ i> feature
Jakarta, CNN Indonesia – Instant messaging app WhatsApp is reported to soon have a night mode aka night mode. However the WhatsApp night mode functionality is somewhat unusual when compared to similar features on Twitter and YouTube.
The mode is used to improve the catch of whatsApp camera in low light room conditions. Usually, night mode allows users to see a more user-friendly app interface in the eyes of the user in poorly lit conditions.
The leak for the arrival of this camera performance booster feature is revealed from WhatsApp translator service (translate.whatsapp.com) where someone uploads information about this information.
See also:
Tips Save Mobile Phone Batteries When Going Home
WhatsApp's night mode feature will bring a special button to shoot in dimly lit conditions via the live app. So far, WhatsApp users can not use all the camera features built from their respective phones.
Users lose important features such as autofocus or simply beautification. WhatsApp camera feature only allows users to take advantage of LED flash and digital zoom that there is each mobile phone.
The picture quality taken directly from the WhatsApp camera is also not as good as the camera's main camera capture.
See also:
WhatsApp Add Filters in Camera Features
Unfortunately, it is unclear whether night mode will also be present in the WhatsApp live video capture or video call. The service with 1.2 billion users has not previously got video filters added in Facebook and Instagram apps.
Reported Phone Radar, most likely this feature will first visited the iPhone. Unfortunately there is no further details about this feature even though Night Mode may soon come in beta.
* quoted from CNN
—————————————–
WhatsApp Bakal Punya Fitur Night Mode yang Tak Biasa
Selasa, 04/07/2017 11:32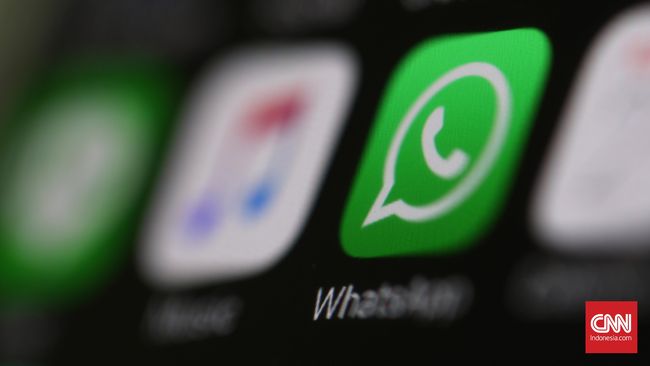 Jakarta, CNN Indonesia — Aplikasi pesan instan WhatsApp dilaporkan tak lama lagi bakal memiliki modus malam alias night mode. Namun fungsi mode malam WhatsApp agak tak biasa jika dibandingkan dengan fitur serupa di Twitter dan YouTube.
Mode tersebut digunakan untuk meningkatkan hasil tangkapan kamera WhatsApp di kondisi ruangan minim cahaya. Biasanya, night mode memungkinkan pengguna melihat antarmuka aplikasi yang lebih ramah di mata pengguna kala kondisi remang.
Bocoran akan kedatangan fitur pendongkrak performa kamera ini terungkap dari layanan penerjemah WhatsApp (translate.whatsapp.com) di mana seseorang mengunggah keterangan mengenai informasi ini.
Fitur night mode milik WhatsApp bakal membawa tombol khusus untuk memotret di kondisi remang melalui aplikasi langsung. Selama ini, pengguna WhatsApp memang tidak bisa menggunakan seluruh fitur kamera bawaan dari ponsel masing-masing.
Pengguna kehilangan fitur penting misalnya autofokus atau sekadar beautification. Fitur kamera WhatsApp hanya memungkinkan pengguna memanfaatkan LED flash dan zoom digital yang ada ada masing-masing ponsel.
Kualitas gambar yang diambil langsung dari kamera WhatsApp juga tidak sebaik tangkapan kamera utama ponsel.
Sayangnya, belum jelas apakah night mode juga akan hadir di pengambilan video langsung WhatsApp atau video call. Layanan dengan 1,2 miliar pengguna ini sebelumnya sudah tidak kebagian filter video yang ditambahkan di aplikasi Facebook dan Instagram.
Dilaporkan Phone Radar, besar kemungkinan fitur ini akan terlebih dahulu menyambangi iPhone. Sayangnya tidak ada detil lebih jauh mengenai fitur ini meski Night Mode mungkin akan segera datang dalam versi beta.